It's Time To Create A Home You Love!
Interior Design services by Karen Powell
You're here because something's not right in your home, and you know it.
No matter what space in your home needs updating, redesigning or refreshing, I'm here to give you the help you need while still making it feel like your space.
With over 50 years in the industry, I've seen fads come and go, but the one thing people always want is something that fits their unique style.
And if you're looking for a blend of existing styles, or have a few pieces you want to work from, I can help you incorporate these into a look that has the feel and the function of a space you'll love to call home.
The mission of my company is to help you "Love the space you're in," whether that's a house, condo, or office. I know it feels overwhelming to attack this problem right now, so during a free consultation, I'd love to help you put some ideas together to get started.
Sometimes it starts with just one piece of new furniture or art.
Many of my happiest clients started with just a small tweak in their homes, but once you see what a difference a small update can make, you'll realize just how satisfying and enjoyable living in a beautiful home can be!
Let me help you get started: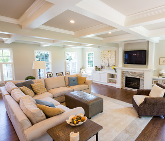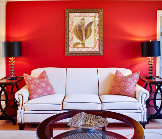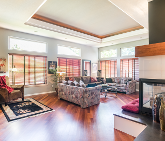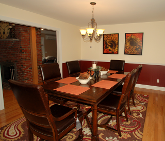 Furniture, art, and rug arrangements
Redesigning any room in your house
Preparing for a big event
Showcasing your home to prepare to sell
Kitchen counters, back splashes, and bathrooms
Recovering furniture for a new look
New color plans
Creating and implementing a style that feels like "You!"
Copyright© Decor&You 2017